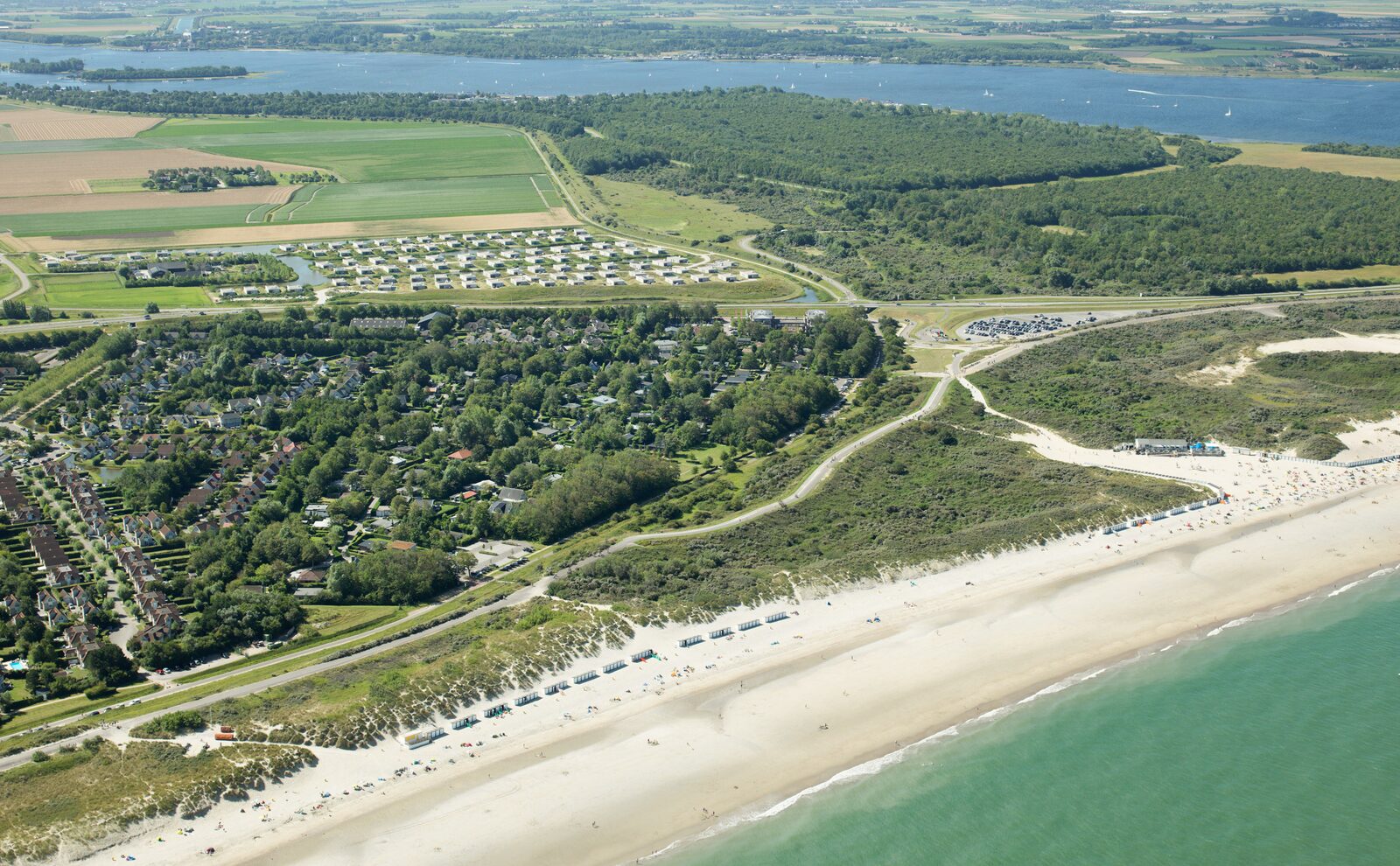 Location of the holiday villas at De Groote Duynen
The holiday homes are situated in the dune landscape along water features, making them part of nature. The south-facing holiday villas on the Waterlijn (the even numbers) have a beautiful view over the vast polder landscape. 
The exclusive villas facing west can enjoy the beautiful sunsets. The winding roads and paths, with a strong green character, undulate smoothly with the dune relief. In this lower part of the nature reserve, the villas are all oriented towards the water. Waving reedbeds in which views have been saved in numerous places surround the water. Here, you also find a terrain with native dune plants.
Everywhere the privacy aspects have been carefully considered. The undulations and the dune structure create a place of their own for each villa. This beautiful landscape connects to the dunes of the North Sea beach, the Veerse Meer and the extensive nature reserve of De Schotsman. On the south side you have beautiful views over the large open polder area.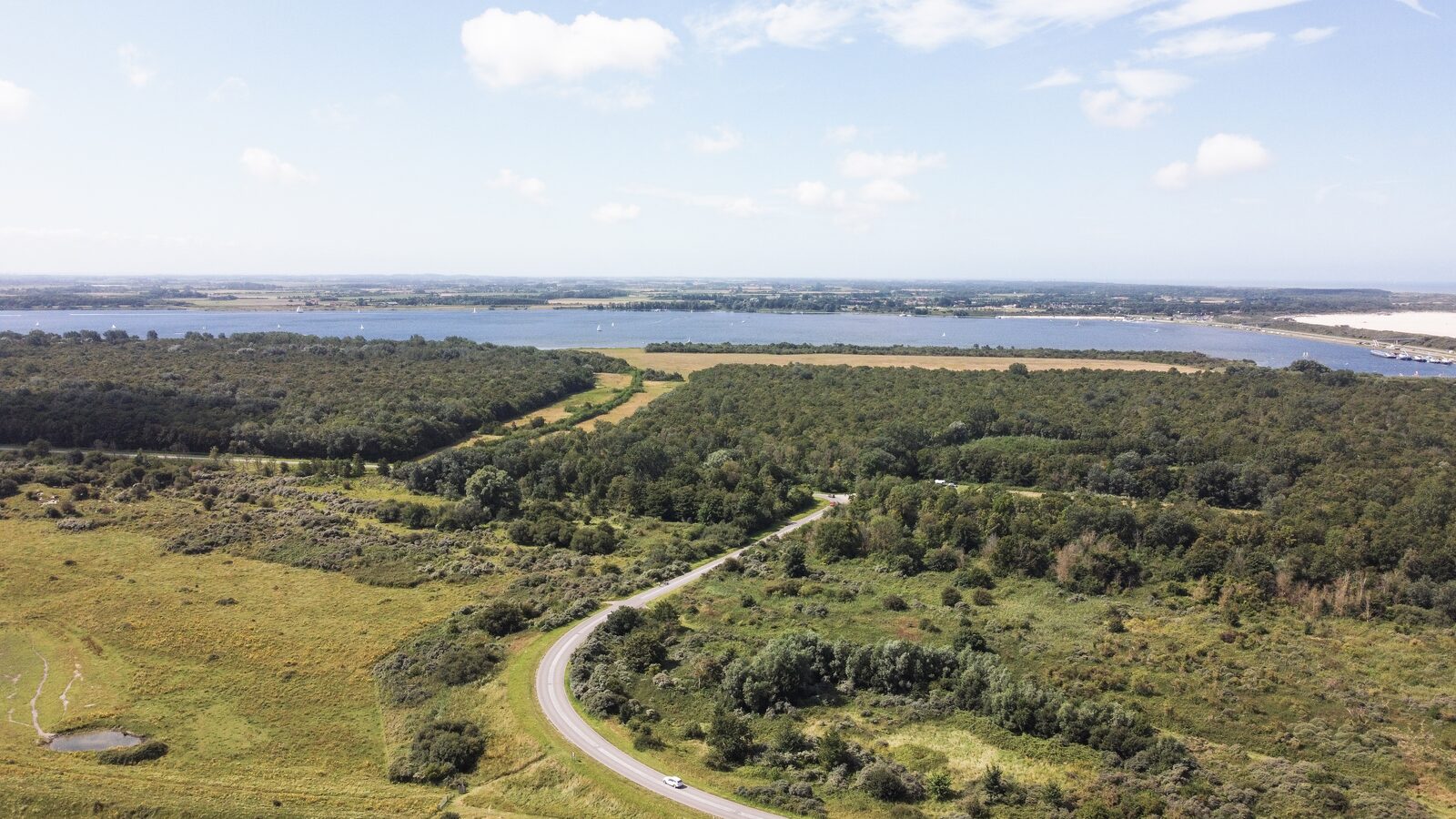 Luxury holiday villa for the whole family
Holiday park De Groote Duynen has over 75 brand new holiday villas that can be rented for various groups. The holiday villas are, with the exception of a few, all equipped with at least 2 bathrooms, making a holiday with a family of 4 people possible. The holiday villas are equipped with a gas fireplace so that you can also rent a holiday villa in the less warm months! De Groote Duynen also offers plenty of possibilities for larger groups. The 6-person holiday villas all have at least 3 bedrooms and the 8-person holiday villas have 4 bedrooms.  
Within the range of holiday villas we have classified a number of villas as child-friendly holiday villas. If you are planning to enjoy a wonderful holiday in Zeeland with your young children, check out our selection of child-friendly holiday villas. These villas are equipped with a high chair and a cot. In some villas it is possible to close off the terrace completely. Your child can play to his heart's content without having to worry about it.  
Your dog is welcome in our holiday villas
Your family isn't complete without your dog. On holiday park De Groote Duynen your dog is welcome in a number of holiday villas. The dog-friendly holiday villas are located a short distance from the Banjaardstrand where you can walk to in 15 minutes or drive by car in less than 10 minutes. You can make lovely evening walks with your dog on the beach where your four-legged friend can let off steam. In addition to the beach, you can also enjoy the nature reserve De Schotsman or take walks along the banks of the Veerse Meer. Would you like to rent a holiday villa at De Groote Duynen? We look forward to welcoming you and your dog!