LUXURY HOLIDAY HOMES BY THE SEA WITH GAS FIREPLACE
The luxurious holiday homes by the sea of Z'ANDvilla's offer you every conceivable comfort to fully enjoy your holiday in Zeeland. In the summer you can go on a wonderful trip, enjoy a sunny beach day on the Banjaardstrand or experience a wonderful day on the Veerse Meer. And in winter? Then you and your loved ones can enjoy the warmth and cosiness of the gas fireplace in your villa. In almost all villas that are rented by Z'ANDvilla's, the gas fireplace has a beautiful place in the spacious living room.
Search & Book
2 guests
+ 0 babies
+ 0 pets
Select a stay period
Verfijn uw zoekopdracht
LUXE VAKANTIEHUIZEN MET GASHAARD
De luxe vakantiehuizen van Z'ANDvillas zijn sfeervol en modern ingericht en van alle gemakken voorzien. In de woonkamer van uw vakantievilla vindt u een mooie gashaard. Op koude dagen kunt u hier heerlijk opwarmen na een (winterse) strandwandeling of fietstocht door het Zeeuwse landschap. De gashaard is eenvoudig te bedienen, dus kruip samen op het kleed voor de haard en geniet binnen enkele minuten van de weldadige warmte.  
LUXE VAKANTIEHUIZEN IN ZEELAND
Z'ANDvillas biedt een breed aanbod aan luxe vakantiehuizen op vakantiepark De Groote Duynen in Zeeland, direct aan het water en op een paar minuten lopen van het Noordzeestrand De Banjaard. De luxe vakantievilla's zijn allemaal uitgerust met een gashaard waar u en uw gezin kunnen genieten van de warmte en gezelligheid. Maar ook voor een vakantiehuis met sauna of een vakantie met uw hond bent u bij Z'ANDvillas aan het juiste adres.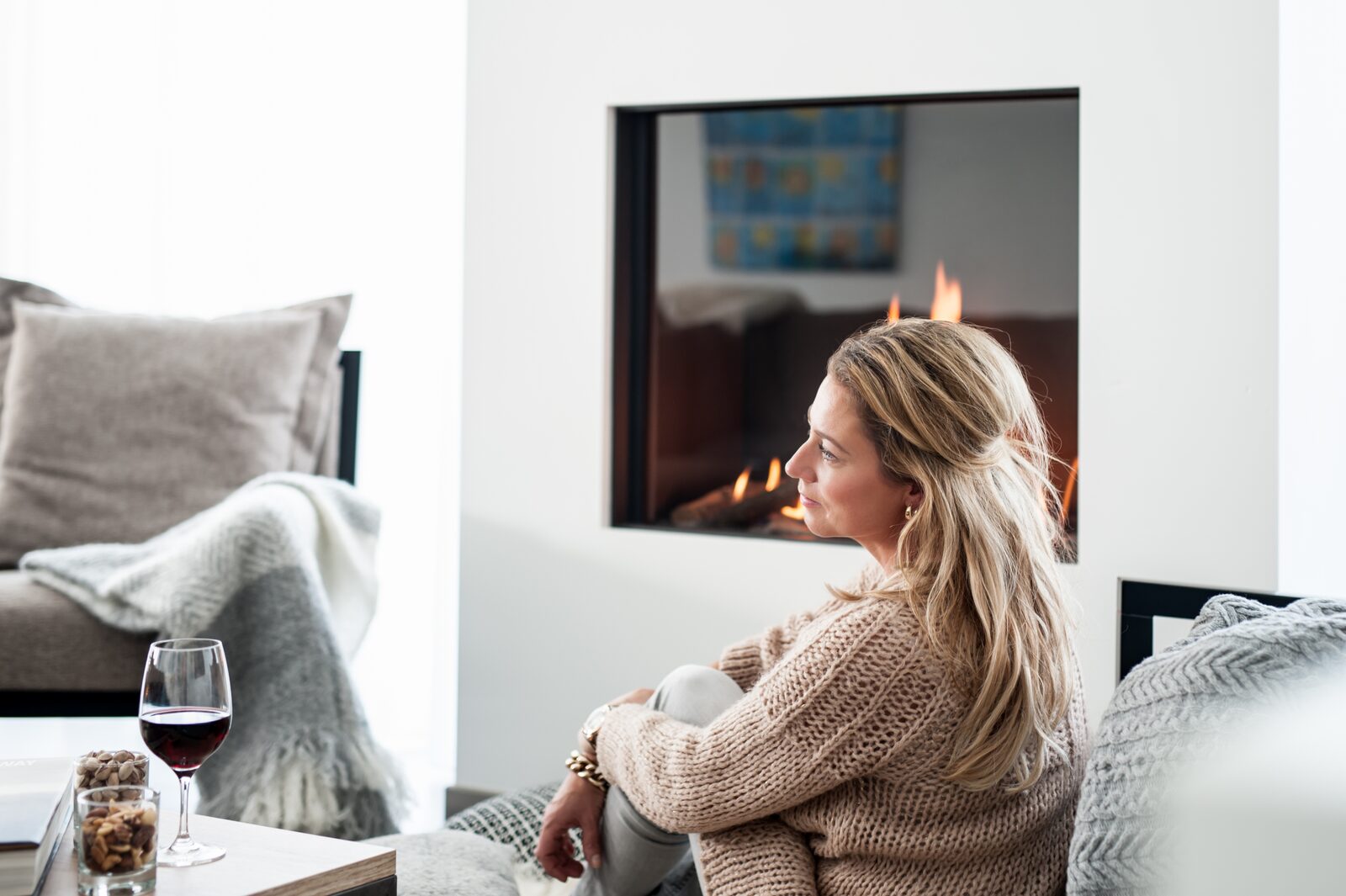 LUXE VAKANTIEHUIZEN AAN ZEE IN IEDER JAARGETIJDE
In Zeeland kunt u het hele jaar genieten van een fijne vakantie aan zee. 's Winters, 's zomers, in het voorjaar of in het najaar; ieder jaargetijde heeft zijn charme. In de zomer geniet u in Zeeland van een échte strandvakantie, want deze provincie heeft de schoonste stranden en de meeste zonuren! Maar ook in het voorjaar en najaar laat de zon zich vaak nog volop zien en is het heerlijk vertoeven aan de kust in Zeeland. Wandel door de uitgestrekte natuur, ga eropuit met de fiets of breng een bezoek aan populaire steden als Goes, Middelburg, Domburg en Veere. 's Winters geniet u in Zeeland van de rust en de schoonheid van de natuur en trekt u zich terug in uw luxe vakantiehuis met open haard, sauna en/of jacuzzi. Voor een dag ultiem ontspannen kunt u terecht bij A-Thermen, de grootste wellness van Zeeland. Hier heeft u de keuze uit diverse sauna's, zwembaden en wellnessbehandelingen. U voelt zich daarna als herboren!  
EEN LUXE VAKANTIEHUIS AAN ZEE BIJ Z'ANDVILLAS 
's Morgens opstaan met het geluid van de overvliegende vogels, op uw privé terras genieten van een uitgebreid ontbijt met uitzicht over de weidse polder en de rest van de dag genieten op het strand van de Banjaard. Dat klinkt als de perfecte vakantie! Of u nu een paar dagen wilt zonnen in de zomer of wilt genieten van een frisse strandwandeling in het najaar, het strand is altijd prachtig. Wist u dat u bij Z'ANDvillas ook een privé strandhuisje kunt reserveren? Zo kunt u tijdens uw vakantie genieten van uw 'eigen' plekje op het strand. Het strandhuisje is voorzien van twee ligbedden, een windscherm, een tafeltje en een parasol.