Luxury holiday homes Netherlands
Find relaxation in your own country in a beautiful luxury holiday home in the Netherlands. Our luxury holiday homes in Zeeland offer all the comfort and convenience you could wish for. The luxury holiday homes are situated directly by the sea. So you don't have to leave the country to relax and unwind. The Netherlands has enough to offer to have an unforgettable holiday.
LUXURY HOLIDAY HOME ON THE COAST OF THE NETHERLANDS
Zeeland is the province where peace and quiet and lots of nature are central. It has the longest coastline in the Netherlands. Zeeland's beaches are elongated and beautiful. In the colder months, these beaches are ideal for long walks on the beach. In the summer you can enjoy the Dutch beaches. Zeeland has the most hours of sunshine in the Netherlands.
If you are a water sports enthusiast, you are also at the right address on the Dutch coast. Zeeland has plenty to offer in terms of sailing, kiting, supping and surfing. The great thing about our luxury holiday homes is that they can be found right by the water. So you can enjoy the beautiful coast of Zeeland in the Netherlands to the fullest.
WHAT DOES A LUXURY HOLIDAY HOME IN THE NETHERLANDS HAVE TO OFFER?
The luxury holiday homes in our collection are situated on a unique spot by the sea, in complete harmony with nature. Some villas have a Finnish or infrared sauna and a private beach house. Our luxury holiday homes are suitable for 4, 6 or 8 persons. Do you really want complete relaxation during your stay? Then book one of our Body & Mind specials. Do you want to completely relieve yourself? Then book the In-home cooking special. A chef will prepare the food at your home, adapted to your wishes. The food will be prepared, served and afterwards even the dishes will be done for you. All you have to do is enjoy. 
THE LOCATION OF OUR LUXURY HOLIDAY HOMES
The brand new holiday homes of Z'ANDvillas in Zeeland are within walking distance of the beach the Banjaard and the Veerse Meer. Because of its location next to the Schotsman nature reserve, this place is a wonderful place to completely unwind. Here you will experience the ultimate island feeling. Because our luxury holiday homes are situated in the dune landscape and next to water features, they are part of nature. The exclusive villas facing west can enjoy the beautiful sunsets. 
BOOK YOUR LUXURY HOLIDAY HOME IN THE NETHERLANDS WITH Z'ANDVILLAS
Would you like a luxury holiday home on the Dutch coast. You can easily book our holiday villas in Zeeland on our website. Book now a luxury holiday home in Zeeland on De Groote Duynen. Enjoy a luxury holiday in the Netherlands with family or friends and unwind to the fullest.
Do you have any questions or would you like to know more about renting a luxury holiday home? Please feel free to contact one of our employees. 
Would you like to book a Z'ANDvillas luxury holiday home right away? Then book directly.
Book directly your holiday home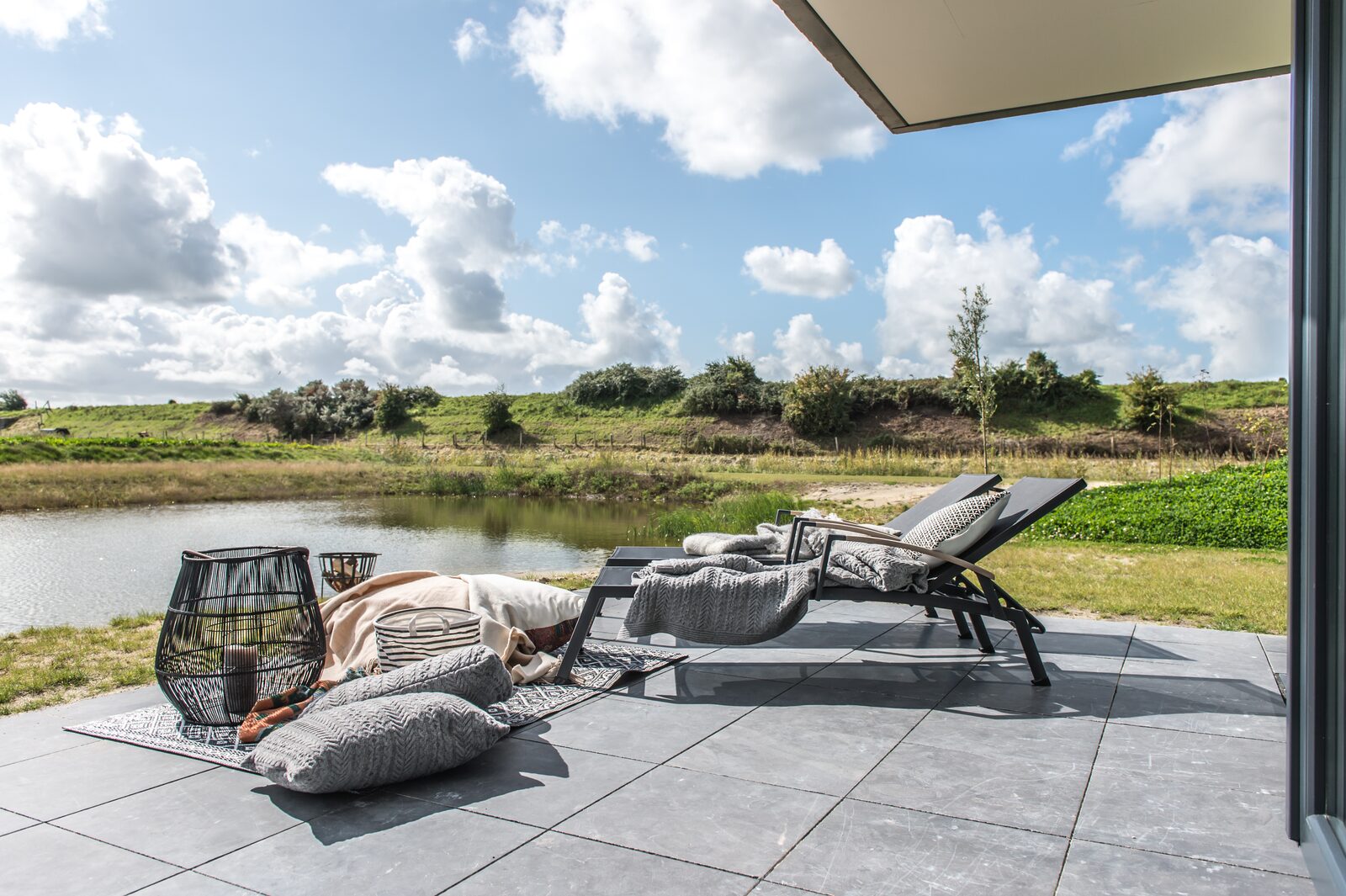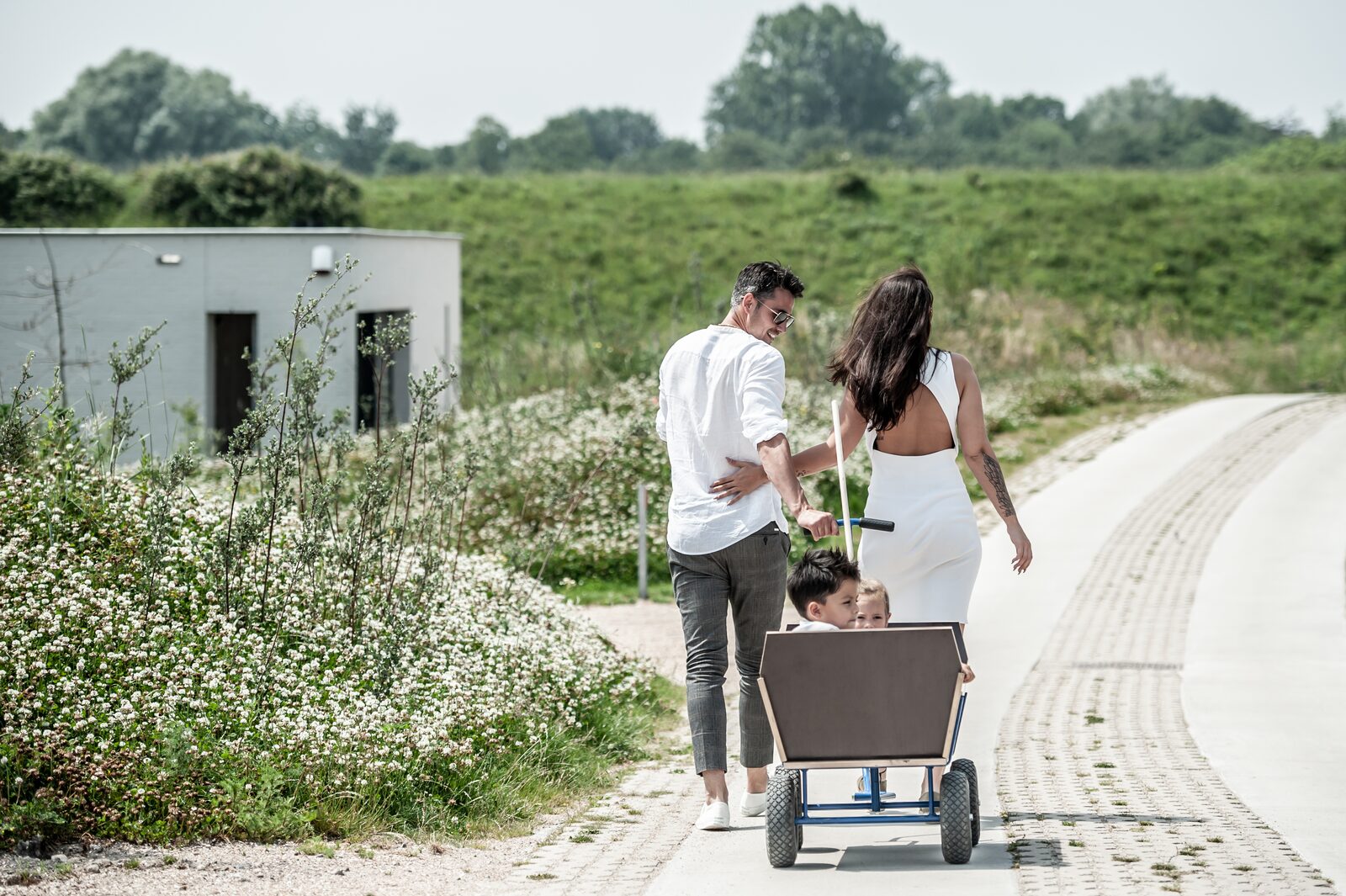 Die Lage unserer luxuriösen Ferienhäuser
Die vor kurzem fertiggestellten Ferienhäuser von Z'ANDvillas in Zeeland befinden sich in Gehdistanz zum Strand "De Banjaard" und zum Veerse Meer. Dank der Nähe zum Naturschutzgebiet "De Schotsman" ist dieser Park ein Ort der Ruhe und Erholung. Hier erleben Sie das ultimative Inselgefühl. Unsere luxuriösen Ferienhäuser sind in eine Dünenlandschaft mit Wasserlandschaft eingebettet. In den nach Westen ausgerichteten Villen erlebt man die schönsten Sonnenuntergänge. 
Buchen Sie Ihr luxuriöses Ferienhaus in den Niederlanden bei Z'ANDvillas
Möchten Sie in einer luxuriösen Ferienvilla an der niederländischen Küste Urlaub machen? Unsere Ferienvillen in Zeeland sind direkt auf unserer Webseite buchbar. Buchen Sie jetzt ein luxuriöses Ferienhaus im Park De Groote Duynen in Zeeland. Erleben Sie den Luxus eines gepflegten Urlaubs in den Niederlanden zusammen mit Ihrer Familie oder Ihren Freunden und kommen Sie optimal zur Ruhe.
Haben Sie Fragen oder möchten Sie mehr über die Vermietung von luxuriösen Ferienhäusern erfahren? Nehmen Sie unverbindlich Kontakt zu einem unserer Mitarbeiter auf.